The Spa Ritual is a very luxurious spa that offers phenomenal services and in great variety. When we visit a spa we're highly interested in knowing the kind of massages that they offer, and this is where the Spa Ritual sets itself apart from other spas.
It offers seven kinds of massages and cupping. However, when it comes to massages, we would suggest rhythmic hot stone massage, which involves warm basalt stones that will draw all of the tension from your muscles and help you relax. If you're interested in something more ordinary, you can go for the therapeutic massage from a registered massage therapist. Facials are a big part of the Spa Ritual and you will be definitely satisfied with the quality that you will get from them. Just like with the massages, you can expect a lot of variety. Medical anti-aging treatment, deep cleansing back treatment, deep cleansing acne treatment are very popular among clients and the best part about these facials is that you can customize them however you want. It may cost a little extra, but it is worth trying.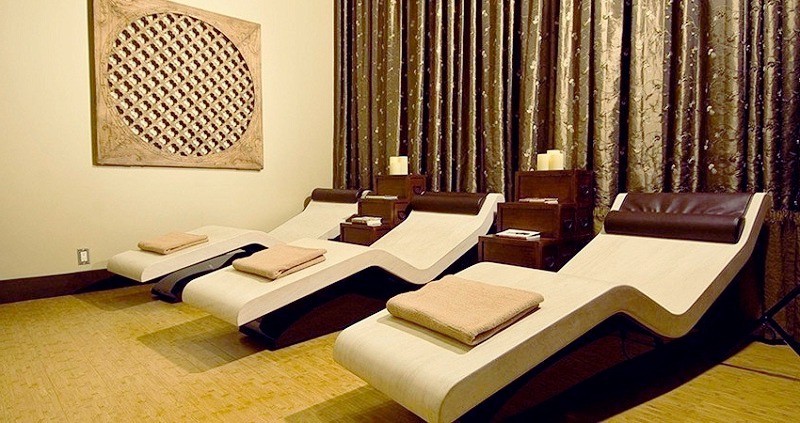 The Spa Ritual hasn't forgotten about men, they offer some great options like facials, sports manicure, pedicure, and bamboo back scratch. The facial is customized in that way that it includes exfoliation and deep cleansing, while your face, shoulders, and neck are getting massaged. Medical aesthetics are also offered. Botox, microdermabrasion, dermal fillers, chemical peels, laser hair removal, Jessner peels, are made by the experienced and registered nurses that have been performing these procedures for decades with great success.
You can find great packages regardless if you're going alone, as a couple or as a group. Going there as a group is a phenomenal experience, especially the Retreat Ritual, where you will be getting a customized facial, a Sabai or therapeutic massage. If you have your significant other with you, we suggest the Zen Duet package, which involves a Thai foot ritual massage and also therapeutic or Sabai massages. The Spa Ritual is a spa that we would recommend if you're looking for variety in your choices, but it comes with higher prices. While you will be getting great services and a great time, you will have to pay a little bit more than in some other places.