Aimed at improving the general well-being, wellness centres all over the world put a great effort into providing a unique experience and bring tranquility to their visitor's lives. However, if you live in the Calgary area, you may wonder which are the best establishments of this sort that you can visit. Tourists that come in the area have found that wellness tourism is quite developed here, after all. Below is a short list of some of the best establishments that you will find in Calgary when you want to give your mind and body a break.
1. RNR Wellness SPA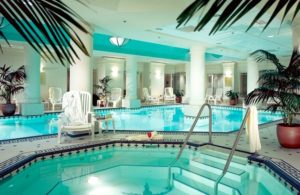 Located in the Fairmont Palliser Hotel, this wellness and spa centre is certainly at the top of the preferences of those who visit Calgary. Operated and owned by a skilled Calgary entrepreneur with plenty of experience in the accommodation industry, RNR Wellness centre aims to offer some of the best services in the industry. And thankfully, the staff working here is incredibly skilled; visitors can enjoy an extraordinary and relaxing visit. With a team of highly trained therapists and massage experts, the establishment aims to improve their services and client's experience. With a wide range of massage techniques as part of their portfolio, but also a generous pool and steam chamber, this wellness centre will certainly offer everybody that passes through their doors an exceptional experience. With massage techniques developed to meet a variety of demands, each visitor will enjoy a personalised massage or facial to meet their very specific needs.
The setup is calming and comforting one, boosting the relaxation effect of each massage and activity. Some of the spa rooms that visitors can find here cam comfortably and intimately accommodate a couple, which makes the entire experience an even more pleasurable one.
2. Wild Spirit Stand Up Paddleboard Yoga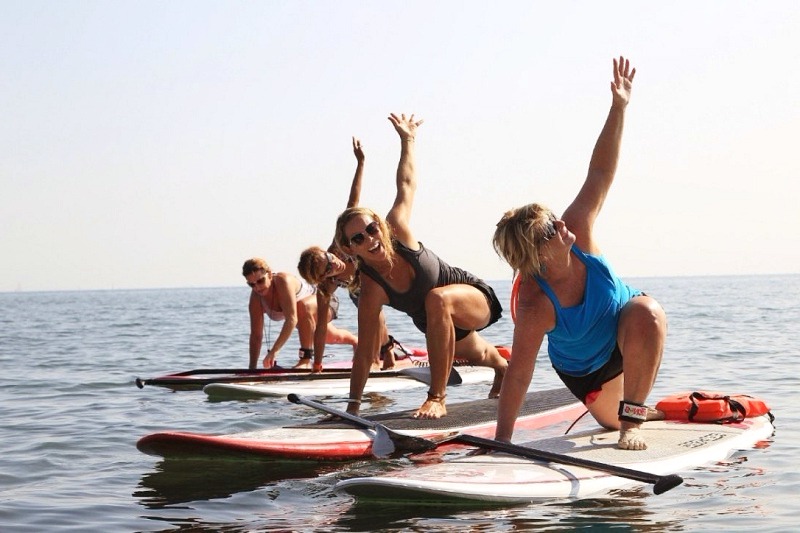 While this may not be your traditional description of a wellness centre, the Wild Spirit Stand Up Paddleboard Yoga centre will definitely bring some relaxation and good spirits into your life. With a 5-star rating on Trip Advisor, this centre placed nearby the mesmerizing Chestermere Lake in Calgary is certainly an experience to look forward to. Specialised in Yoga and Pilates classes, an eccentric approach on those will make you feel a completely new person at the end of the course. The amazing instructors encourage each attendant of their classes, regardless of their concerns (most frequent regarding the fact that this is paddleboard Yoga) andencouraging them into trying their best to improve their mental and physical state. After a training like this, expect to feel a more energetic and positive individual. The centre also features a wellness and spa section, so visitors can vary their activities here.
3. Hammam Retreat & Spa
Specialising in Turkish and Moroccan Spa and Baths, this wellness centre will surprise even the most reluctant ones out there. With all the treatments performed by a skilled hammam, this will shortly turn into a luxurious and overwhelming experience at the same time.
These wellness and spa centres in Calgary will certainly contribute to having a more positive attitude at the end of the day, making all visitors feel pampered and special.